Prof. Johannes Britz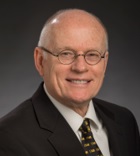 Johannes Britz is Provost and Vice Chancellor for Academic Affairs, and Professor in the School of Information Studies, at the University of Wisconsin-Milwaukee, Milwaukee, USA. Prior to becoming the interim Provost (2010) and permanent Provost (2012), he served as Dean of the School of Information Studies (2005-2010) and also had the duty of 'double dean' by being appointed as the interim Dean of the College of Health Sciences in 2008-2009, while serving as the Dean of the School of Information Studies.
Dr. Britz holds two doctoral degrees from the University of Pretoria in South Africa. He is co-editor of the International Review of Information Ethics (IRIE) and serves on the editorial board of a number of academic journals. He is a member of national and international committees in Higher Education. He is a member of the South African Academy for Science and Art.
Dr. Britz has broad international experience both as a researcher and consultant. Dr. Britz has a very specific interest in social justice and information poverty and works primarily in Africa on these topics. He is the author and co-author of more than 100 scholarly publications. He has acted as a consultant for a number of African governments as well as private sector firms. He played a key role in the development of Information Ethics in Africa. In recognition of his work he was acknowledged as a finalist for the Ethics award by the World Technology Forum.
Prof. Trywell Kalusopa
Prof. Trywell Kalusopa currently works at the University of Namibia (UNAM) in the Department of Information & Communication Studies and also serves as a Research Fellow at the University of Zululand (UNIZULU).  He is rated by the National Research Foundation of South Africa as an established senior academic and researcher and his main current research interests are: digital records/archives management, digital preservation and curation, digital government and labour market information systems. He holds a PhD in Information Science from the University of South Africa (UNISA) with a focus on labour market information systems. He has also received the ILO certification of two ILO modular diplomas in labour research, labour standards, employment, social security and social protection. He once served as associate professor at the University of Zululand, University of Botswana and as lecturer and HOD at the University of Zambia.
Prof. Kalusopa is an established senior academic and prolific researcher who boasts of an impressive and sustained research profile evidenced by several refereed journal articles; edited books, book chapters, public conference papers, technical and public policy reports and non-refereed monographs with a wide geographical spread of national, regional and international coverage.  He has mentored several junior scholars and colleagues and successfully supervised and continues to supervise PhD and master's students in six  different universities in Southern Africa (University of Zambia, University of Botswana, University of South Africa, University of Zululand, University of Namibia and University of Cape Town), thus reflecting a profound multicultural extent and insightfulness. The supervision has produced several accredited research outputs which have been published in peer refereed journals and books. He has a deep and varied professional community outreach involvement as editorial member and reviewer to distinguished book and journals globally.
He possesses progressive, dynamic and diversified leadership experience gained by working in numerous leading positions such as: lead researcher; lead consultant; director of education & research of a regional labour organisation in the SADC, departmental co-ordinator of post-graduate programmes on research and ethics; board member of African Labour Research Network (ALRN), board member of African Labour Research & Education Institute (ALREI), steering committee member of the Rights-Based Social Protection – Africa Region and executive director of the Zambia Institute for Labour Research & Development (ZILARD).
Prof. Mpho Ngoepe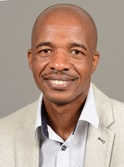 Mpho Ngoepe is a professor in the Department of Information Science at the University of South Africa (Unisa). Prior to his current position at Unisa, Prof Ngoepe has worked for the United Nations Children's Fund, Auditor-General South Africa and the National Archives of South Africa. Prof Ngoepe is serving in the national committee of the South African Society of Archivists (2019-2021) and the board of Eastern and Southern Regional Branch of the International Council on Archives (2010-2019) as the editor of the journals. He also served on the advisory council of the National Archives of South Africa in his capacity as the chairperson of Gauteng Provincial Archives (2015-2020). He was the director of the African Team for the multi-national, interdisciplinary research project exploring issues concerning digital records called the International Research on Permanent Authentic Records in Electronic Systems (InterPARES Trust) (2013-2018). He is currently the convener of the working committee for TC171 at the South African Bureau of Standards for the generation of national standards on authenticating digital records. Prof Ngoepe has published two award winning anthologies of Northern Sotho short stories, as well as folk tales and historical book. He is the 2004 IVAISLIP/SABINET Information Officer of the year. In 2007 he was recognized by the South African Human Rights Commission and the Open Democracy Advice Center for implementation of the Promotion of Access to Information Act at the Auditor-General South Africa. Prof Ngoepe has published widely in the area of archives and records management.
Prof. Stephen M Mutula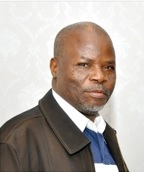 Stephen M Mutula is a full professor of Information Science.  He holds degree qualifications in computer science, education and information sciences. Prof Mutula is a National Research Foundation rated scholar and has won several international scholarly excellence awards from such organisations as Emerald publishing (UK), African Network of Information Ethics (ANIE) (under auspices of Capurro Fiek Foundation of German), researcher of the year award (Botswana, 2007, 2008), top 30 researchers of the University of KwaZulu-Natal, South Africa in 2015 and 2019. He has an extensive publication record that include books such as: Digital Economies, SMEs and E-readiness (N. York: Business Science Reference); Web-based Information Management: A cross Disciplinary Approach. (Oxford. Chandos Publishing); Information and Knowledge Management in the Digital Age: Concepts, Technologies and African Perspectives (Ibadan. Third World Information Services Ltd): and Digital Solutions for contemporary democracy and e-government (Hershey PA: Information Science Reference). Currently his h-index stands at 28 and i10 – index of 66 respectively.
Professor Mutula is a member of several international editorial boards of such journals as: Journal of Information Technology Research (JITR), International Journal of E-adoption, Information Development (Netherland), International Journal of Innovation and Digital Economy(Publisher: IGI Global); South African Journal of Information Management (SAJIM) (Publisher: African Online Scientific Information Systems (Pty) Ltd t/a AOSIS), South African Journal of Library and Information Science (SAJLIS). He was chief editor of African journal of Library, Archives and Information Science (AJLAIS) for 5 years. In addition professor Mutula served on the international editorial boards of Online Information Review and Electronic Library journals.
Professor Mutula is currently the interim Dean and Head: School of Management, IT and Governance at the University of KwaZulu-Natal (UKZN), South Africa. Prior to this current appointment, he was the Dean and Head: School of Social Sciences for seven years and acting Deputy Vice Chancellor, College of Humanities (UKZN) for about two years respectively. He has over 32 years of working experience as a scholar in University environments in Kenya, Botswana and South Africa.